Sealing Excellence with Our Residential Waterproofing Services
Water intrusion can cause significant damage to your property over time. At Rogers Drain Solutions LLC, our mission is to provide you with expert residential waterproofing solutions to mitigate these risks and protect your buildings from lasting damage.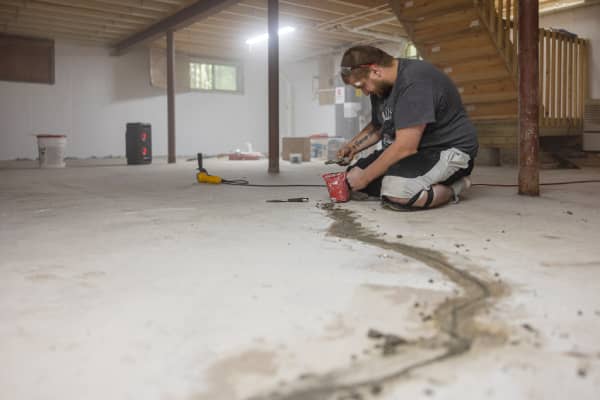 Elevating Your Space with Our Waterproofing Expertise
Our comprehensive residential waterproofing services include:
Basement Waterproofing: By creating a water-resistant barrier on your basement walls, we can prevent unwanted water entry and protect your property's structural integrity.
Interior Drainage Systems: We install interior drainage systems designed to divert water away from your property, helping to keep your interiors dry.
Sump Pump Installation and Maintenance: Our team offers professional sump pump installations along with regular maintenance checks to ensure its continued functionality.
Foundation Waterproofing: We apply a waterproof membrane to your building's exterior, preventing water from making its way into the foundation and causing damage over time.
Experience Superior Waterproofing Solutions with Rogers Drain Solutions LLC
By choosing Rogers Drain Solutions LLC for your residential waterproofing services, you're choosing a family-owned business that values honesty, integrity, and workmanship. We bring a commitment to excellence to every project, ensuring your waterproofing services are done right the first time.
As a Trench Safety Certified company, we use the latest technology to provide efficient, top-quality solutions that fit within your budget. We serve throughout Northeast Ohio, aiming to help our neighbors protect their properties from potential water damage.
Contact Us to Keep Your Property Dry with Rogers Drain Solutions LLC
Don't let water damage compromise your property's integrity. Count on Rogers Drain Solutions LLC to provide effective residential waterproofing solutions tailored to your unique needs. Get in touch with us today at (216) 457-1265 to schedule your waterproofing service. Protect your property with us; we're ready and eager to serve you.