Hear What Our Clients Have to Say About Our Drain Cleaning Contractor Services
At Rogers Drain Solutions LLC, we place a strong emphasis on customer satisfaction and value all feedback. Your reviews play a critical role in guiding us to continually refine and improve our drain cleaning contractor services. This page is your window into the experiences of our clients.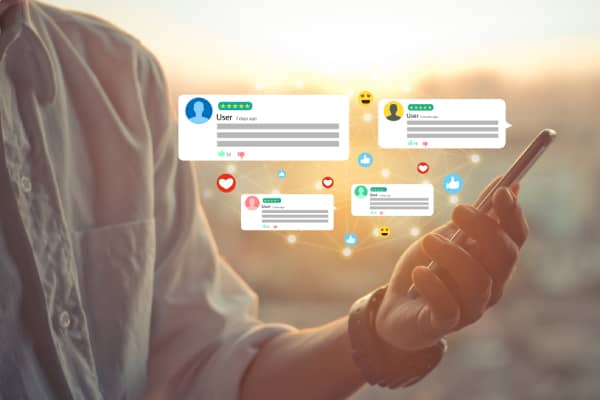 Hear their stories, read about their challenges, and discover how our solutions have helped enhance their homes and businesses. Your trust is our success — each glowing testimonial is a testament to our dedication and service quality.
Contact us at (216) 457-1265 to schedule a drain cleaning service. We are available on Facebook and Instagram to answer your questions, too!
Average Review Rating
Average Rating: 5
Total Reviews: 5
List Of Reviews
By:
Kathleen Cika
on
Rogers Drain Solutions LLC
I was impressed with them from the first meeting. They were honest, hardworking, professional and a joy to deal with. They truly went above and beyond. I would definitely recommend them to anyone.
By:
Rena Abrams
on
Rogers Drain Solutions LLC
Highly recommend! They were so helpful, professional, updated us every step of the way and went above and beyond!
By:
Sue Miracle
on
Rogers Drain Solutions LLC
Dominic and his team did a great job excavating our front yard to solve our drain problem in the back driveway. They were very considerate of all of our plants in the gardens and solved the problem while keeping all of our landscaping in tact. They even came back the next day when we discovered that our sump- pump had disconnected. They were professional and friendly the whole time. I know the job was not easy because we had two large trees where they were digging and they had to get through the roots. We highly recommend Rogers Drain Solutions. We can't thank you guys enough, as we have been trying to solve our drain problem for years.
By:
John Neal
on
Rogers Drain Solutions LLC
Rogers Drain Solutions (Dominic, owner) was a breath of fresh air to deal with for my underground drain line replacement and basement water proofing project.
Before hiring Rogers, I had received quotes from a couple of the large, national companies that do this same work. Their quotations were jaw dropping, not only with the stated price but with the all the "unknowns" and "contingencies" that might end up costing even more. I live in an area with some nice homes, so I definitely had the feeling I was getting screwed because they thought I could/would pay it. Of course the project had to happen, so these companies knew I had little choice and little ability to challenge their claims.
Thankfully Rogers Drain was referred to me, and it became pretty clear that I would have paid thousands more had I gone forward with either of the national companies. Dominic and his crew used to work for a bigger company, so they had been trained well and knew the ropes. But unlike the big guys, Rogers gave me a fair price and then did a good job with no surprise add-ons. Dominic explained that Rogers Drain is a newer company that is trying to make it on fairness and integrity. I agree with that and I recommend them to anyone who values the same.
It was a huge project - eight feet underground and probably a hundred feet of six inch pipe, through my driveway and landscaping. They did it with as little damage to the surroundings as possible and cleaned up after. No more basement water problems.
By:
Quincy Jones
on
Rogers Drain Solutions LLC
Dominic (Owner) and his TEAM of Rogers Drain Solutions performed a fantastic excavation service in my backyard. He definitely solved the long-term standing water issue that had become a huge problem in my backyard. He provided a thorough explanation of the entire process and reassured me that the job will be well done. His team will be back to do the topsoil and reseeding in May and I will share pictures of the progress of my backyard. When it recently rained it felt really great not to see anymore standing water and it's been 22 days and my backyard is settle in fine. The next step in the process is they will come out in May and to the topsoil and reseeding of my backyard. If I could give 10 stars I would! I would definitely recommend Rogers Drain Solutions!