Experience Excellence in Sanitary Sewer System Repair and Replacement with Rogers Drain Solutions LLC
At Rogers Drain Solutions LLC, we recognize the crucial role sanitary sewer systems play in preserving the health and safety of your property. Our team of dedicated professionals is prepared to address all your sanitary sewer system repair and replacement needs.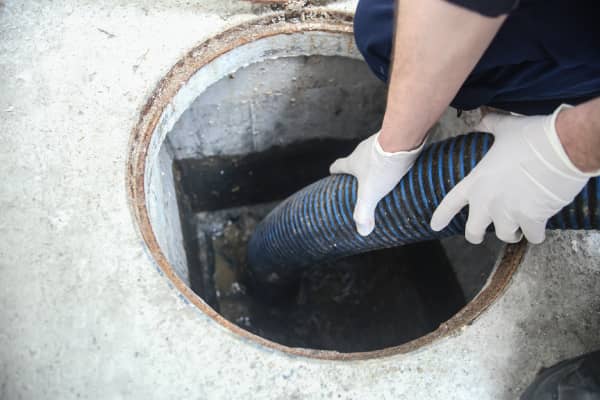 Our Comprehensive Sanitary Sewer System Services
Our comprehensive sanitary sewer system services include:
Sewer Line Inspection: We perform thorough camera inspections to accurately locate problems.
Sewer Line Cleaning: Our team uses advanced methods such as hydro jetting to remove stubborn blockages.
Trenchless Sewer Repair: We provide minimally invasive repair solutions to preserve your landscape and minimize disruption.
Sewer System Replacement: If repair isn't viable, we provide total sewer line replacement, ensuring a durable and long-term solution.
Sanitary Sewer Services You Can Trust
When you choose Rogers Drain Solutions LLC, you're not just choosing a service provider for your sanitary sewer system repair and replacement. You're choosing a Trench Safety Certified, family owned business that approaches every project with the utmost honesty, integrity, and workmanship.
Equipped with the latest industry technology, we provide high-quality, efficient services at budget-friendly prices throughout Northeast Ohio. Our aim is to ensure you're confident in your choice and that you can trust us.
Get in Touch with Us to Restore Your Sanitary Sewer System
Don't let a problematic sewer system disrupt your home or business operation. Rely on Rogers Drain Solutions LLC for swift and effective sanitary sewer system repair and replacement services. Contact us today at (216) 457-1265 or via our Facebook or Instagram page to discuss your needs. Let us provide the solution that restores peace of mind and ensures the longevity of your home or business infrastructure.